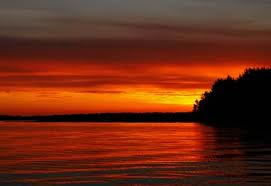 About Buck Lake
Buck Lake, AB is the lake away from the public eye. The peaceful retreat location is located a short drive from Drayton Valley, AB.
Buck Lake sits in the rolling hills within the County of Wetaskiwin, 105 km southwest of Edmonton and 70 km north of Rocky Mountain House. The nearest centre is the town of Drayton Valley, 30 km to the northwest
The beauty of the lake is different for all the visitors but the one key attribute that most will agree is the extra space and tranquility it provides. Buck Lake is never busy like other lakes easily accessible from the two largest cities in Alberta. Lots around the lake are generally setback from the shore line, with low density large lots that almost eliminate the feeling of a city developments that many other more populated lakes seem to convey. As Buck Lake has only recently been developed it has seen regulations ensure that the forests are substantially maintained, as lot owners must maintain a large percentage of the forests.
The lake also benefits from the fact that approximately a third of the shore line is crown land resulting in large areas of continuous forest. The north has a large grazing reserve which abuts part of the north shore and another crown land area encompasses the Calhoun Bay camp area and beyond.
In mid-summer you may see humming birds and pipers in the shallow waters and deeper in the forests you will see owls.
The lake also enjoys the water residents including muskrat and beaver which are very common sightings
In the fall, the deer become more numerous and moose couples are a common sighting. Keeping an eye on the forest are the owls that are sometimes hard to spot because of their excellent camouflaged feathers.
The winter can be the best time of year for visitors as most locals will tell you there is less work (no lawns to mow and fewer outdoor chores). Winter provides the greatest chance to explore the surrounding area. Taking a hike, snowmobiling or quadding are all favorite pastimes of people that visit the lake.
The wild life around the lake changes in every season. In the spring the lake is the nesting spot for many species of song birds. It is a rare day you will not see wood peckers and varieties of sparrows. The lake is also home to bald eagles, gray heron and countless varieties of ducks, geese and gulls.
(Courtesy of bucklake.info)
Buck Lake Properties